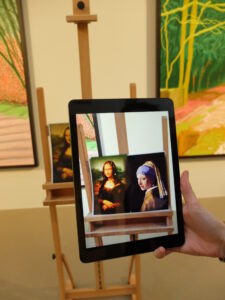 The Fondation offers Art History lectures. These are held in French.
Different speakers examine the concept of "the simple life" from a particular angle. Whether in the lecture room or the galleries of the exhibition, their variously historical, philosophical and sociological analyses offer a cross-disciplinary approach to art.
Download the programme of the activities from October 2017 to March 2018
Practical information :
DURATION
: Thursdays nights from 6.30pm to 8pm
PRICE
: Free for students, 10€ two lectures, 30€ all the lectures
CAPACITY
: Limited to 45 persons
SESSION
:
Thursday 12 & 19 October 2017 / Pierre Parlant
Thursdays 7 & 14 December 2017 / Emmanuelle Luciani & Charlotte Cosson : A rustic tale!
Thursdays 25 January & 1st February 2018 / David Brunel : Of the heart of things — Sculpt your own statue
Thursdays 15 & 22 March 2018 / Manuel Fadat : Art is/and life
REGISTRATION
:
Booking required, either by phone on +33 (0)4 90 93 49 36
or by email to reservation@fvvga.org