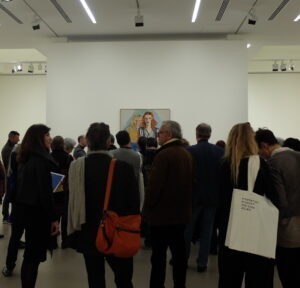 A game of re-readings
Art history is always orientated. To illustrate this, Charlotte Cosson and Emmanuelle Luciani will be conducting a tour of the exhibitions Alice Neel: Painter of Modern Life and Calm and Exaltation. Van Gogh in the Bührle Collection from different points of view. Adopting in turn a psychoanalytical, sociological, Marxist and formalist approach, they will use different methods to discuss the works in order to highlight their several possible interpretations.
Charlotte Cosson and Emmanuelle Luciani, graduates in art history and law, are exhibition curators and art critics. Most recently, they organized COOL – As a State of Mind at MAMO (Marseilles) and From Transhuman to South Perspectives at Rowing (London). They are editors-in-chief of CODE South Way magazine, devoted to emerging art.