! SAVE THE DATE ! 
OPENING
15.11.2019 AT 18.30pm

OPENING WEEK-END
16 & 17.11.2019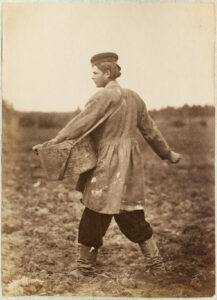 Maja Hoffmann, Présidente
le Conseil d'administration de la Fondation
Hervé Schiavetti, Maire d'Arles
Bice Curiger, Directrice artistique
are delighted to invite you to the opening of the exhibition
with photographs from the Ruth + Peter Herzog Collection,
works by Mika Rottenberg, Yuri Pattison,
Emmanuelle Lainé, Andreas Gursky,
Thomas Struth, Liu Xiaodong,
Cyprien Gaillard, Michael Hakimi
and ex-voto from Provence
le vendredi 15 novembre 2019 à 18h30 
on Friday 15 November 2019 at 6.30pm
Exhibition curator: Bice Curiger
Free admission during the opening week-end on Saturday 16 and Sunday 17 November, from 11am to 6pm (last admission at 5.15pm).