|

Tue 9 Apr – Fri 12 Apr 2019
10:00 – 16:30
FROM 9 TO 12 APRIL
WITH GUELA TSOULADZÉ
AND THE PARTICIPATION OF THE MUSEON ARLATEN
(4-day workshop for ages 8 +)
In the style of…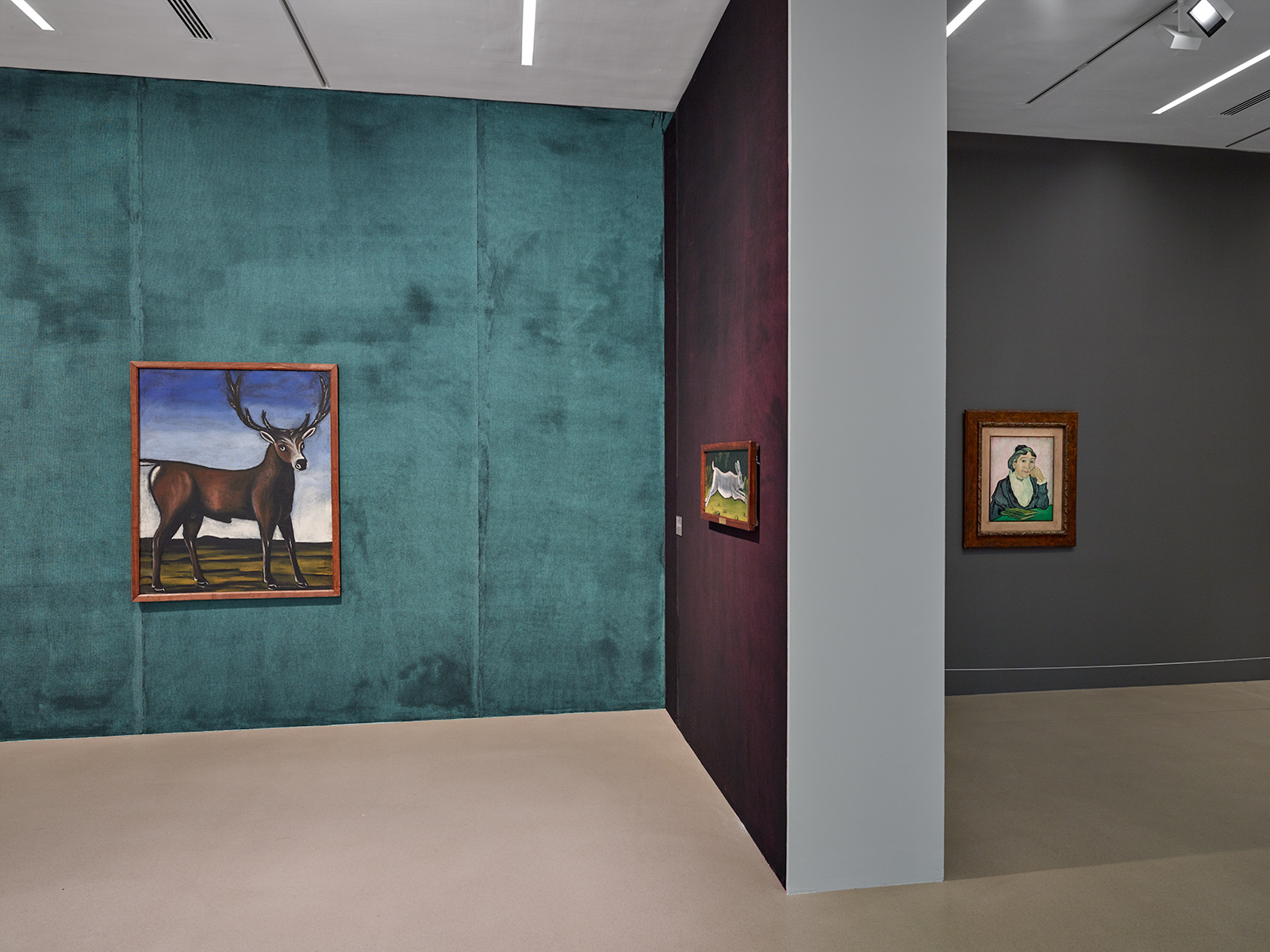 The artist Niko Pirosmani talks to us about Georgia, his Georgia! Life in the countryside, animals, nature and the Georgian people are painted with strength and emotion.
In this workshop, we invite you to create a work inspired by Niko Pirosmani's paintings and at the same time by our own popular traditions here in the Arles region. Drawing on the resources of the CERCO Centre for the Study, Restoration and Conservation of Artworks at the Museum Arlaten, and with the accompaniment of Georgian artist Guela Tsouladzé, the black canvases will become true witnesses of contemporary traditions.
Born on 8 November 1959 in Tbilisi, Georgia, in 1977 Guela Tsouladzé enrolled at the State Academy of Arts in Tbilisi and subsequently went on to study at the École nationale supérieure des arts décoratifs in Paris.
It was in Paris that he met Christian Boltanski, becoming his assistant for two years. Tsouladzé exited classicism and painted on the floor in large formats. In 1993 he moved to New York and embarked on the Daily Bags series. Returning to Paris in 1998, he made his first short films, as well as tapestries in collaboration with local artisans. As part of his wide-ranging artistic activities, during this same period he also began setting poems by Jacques Prévert to music.
From solo shows to group exhibitions, from paintings on canvas to paintings on glass, from carpets to totemic thrones, from short films to music, Guela Tsouladzé never ceases to expand his idiom by keeping the heart of a child and by developing his curiosity.
Created at the instigation of the French poet Frédéric Mistral, the Museon Arlaten brings together more than 40,000 objects and documents, which tell the story of everyday life in the lower Rhône valley from the late 18th century right up to the present.
The Museon Arlaten is thus a place of memory dedicated to Provençal society. Furniture, paintings, costumes, art objects, everyday objects… the entire collection bears witness to a culture, a history and traditions which are all cultural expressions of identity. Under renovation until the end of 2019, the 19th-century museum of ethnography will become a 21st-century museum of society.