|

Mon 15 Apr – Thu 18 Apr 2019
10:00 – 16:30
FROM 15 TO 18 APRIL
WITH PASCALE BREYSSE
(4-day workshop for ages 11 +)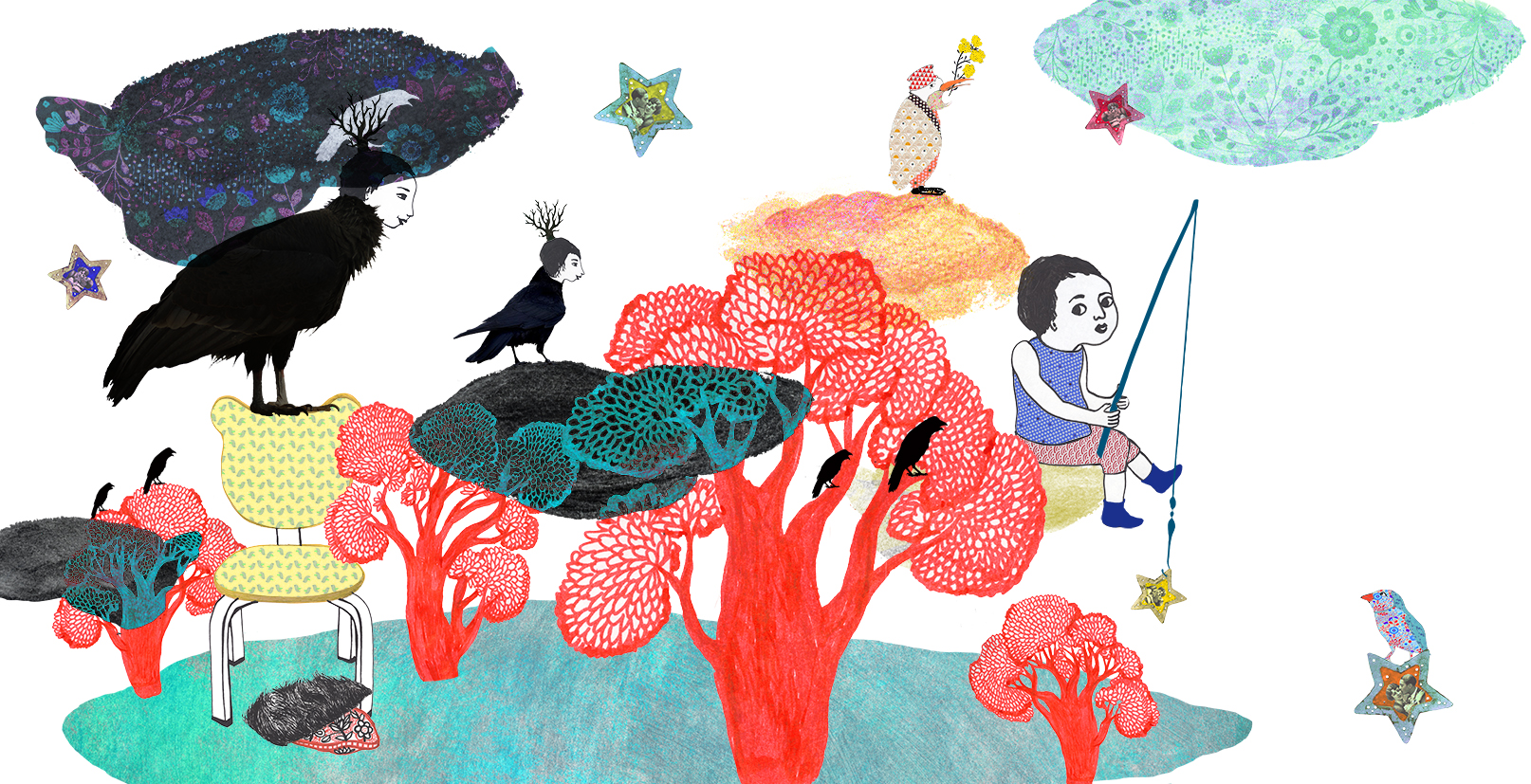 Create your illustration combining drawing and digital design
If illustrating means translating an idea, a feeling or an emotion, it also means giving free rein to your imagination, your poetry and your inner world. It is like diving into the vastness of the ocean.
This makes it possible to enrich the idea, to show what is not said in the text, and thus to create a mutually enhancing relationship between text and images. This workshop is an invitation to take this journey, allowing unforeseen images to spring forth. Digital technology is a wonderful tool in this respect.
Your illustration will be developed out of drawings made in the traditional way, in pencil or pencil, and then scanned. The image thus created will surprise us in its treatment, its statement and its shape in resonance with your idea or inner feeling….
Pascale Breysse, a children's illustrator and visual artist who has followed an atypical career, lives in her native Avignon. Her art mainly focuses on the living world, the link uniting humans and nature, and life in its holistic aspect. She draws inspiration from everyday life, from study, from poetry and, since 2013, from digital technology, which marked a turning point in her work as an illustrator. She has illustrated some twenty books and audio CDs for children; a new children's book, 11 ours, will be published in September 2019 by L'Initiale.
Illustration : © Pascale Breysse