Event | Conference
Mon 22 Feb – Sun 28 Mar 2021
While the foundation has been closed since the end of October, the art education team has recorded several activities from the educational program that is currently on hold. You can discover them here as they are put online.
One Hour, one Artwork
Below you will find the audio recordings of the conferences "One Hour, one Artwork".
During these lectures (around 15 minutes each), our mediators explore five artists from the Erling Kagge collection.
Let yourself be carried by their voices…
You can also download their podcast here, and register to get our upcoming podcasts.

Rirkrit Tiravanija, an audio lecture by Clémence Despois
Who is Rirkrit Tiravanija (1961) ?
How does he question the dematerialization of art?
What is relational art?
The meal as an artistic process …

Clémence Despois guides us…

 
Vibeke Tandberg, an audio lecture by Clémence Despois
Who is Vibeke Tandberg (*1967) ?

H

ow does she handle the art of trompe-l'oeil through photography?
How does she reinvent herself a family album?
In what ways does she denounce societal stereotypes of femininity?


 

Clémence Despois guides us…
Lawrence Weiner, an audio lecture by Sara Guti (in French only)

Who is Lawrence Weiner (born 1942) ?

What is his artistic approach?

What is a mental sculpture, conceptual art?
Sara Guti guides us …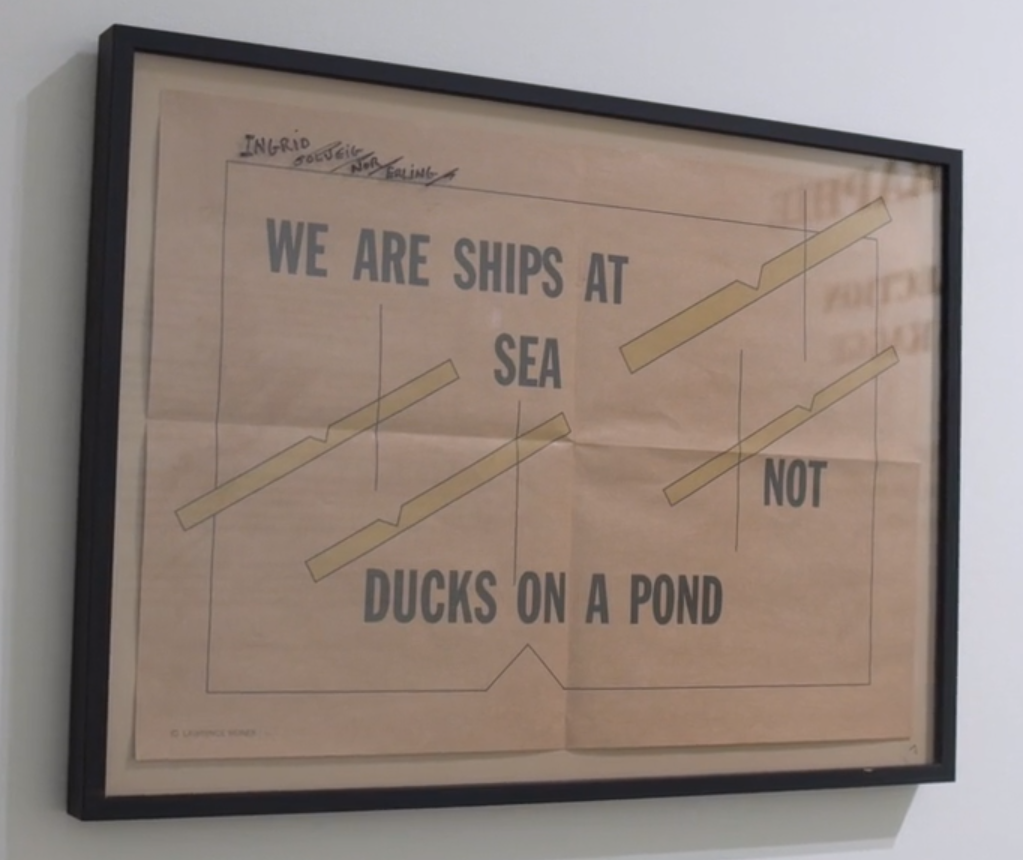 Lawrence Weiner, We Are Ships at the Sea Not Ducks in a Pond, 2015.
Lithographie offset 41,4 × 59,4 cm. Éd. 10/10 + 2 ÉA
Collection Erling Kagge
Coming up soon:
Rirkrit Tiravanija, a lecture by Clémence Despois

Diane Arbus, a lecture by Justine Tallon

Vibeke Tandberg, a lecture by Clémence Despois
Darren Almond, a lecture by Justine Tallon