Festival du Dessin — Arles (drawing festival)
"Drawing on the margins" with Victor Hugo, Aloïse, Marcel Bascoulard, Pierre Tal Coat and Jean Raine
Sat 22 Apr – 14 May 2023

The first edition of this festival opens this spring in Arles!
On the initiative of Vera Michalski (President of the Libella publishing group, founder of the Jan Michalski Foundation) and Frédéric Pajak (writer, cartoonist, director of the publishing house Les Cahiers dessinés), The Festival du Dessin aims to reveal all the facets of this art form by confronting art drawings, humor and press drawings, art brut drawings and other parallel drawings, namely those of sculptors, architects, writers, poets, filmmakers or even fashion designers.
From April 22 to May 14, 2023, nearly 40 artists and 1,000 works will be exhibited in various locations in Arles (Palais de l'Archevêché, Réattu Museum, Espace Van Gogh (former Hôtel-Dieu), Fondation Van Gogh Arles, LUMA Arles (Les Forges), Croisière – Actes Sud, Museon Arlaten, Enclos Saint-Césaire).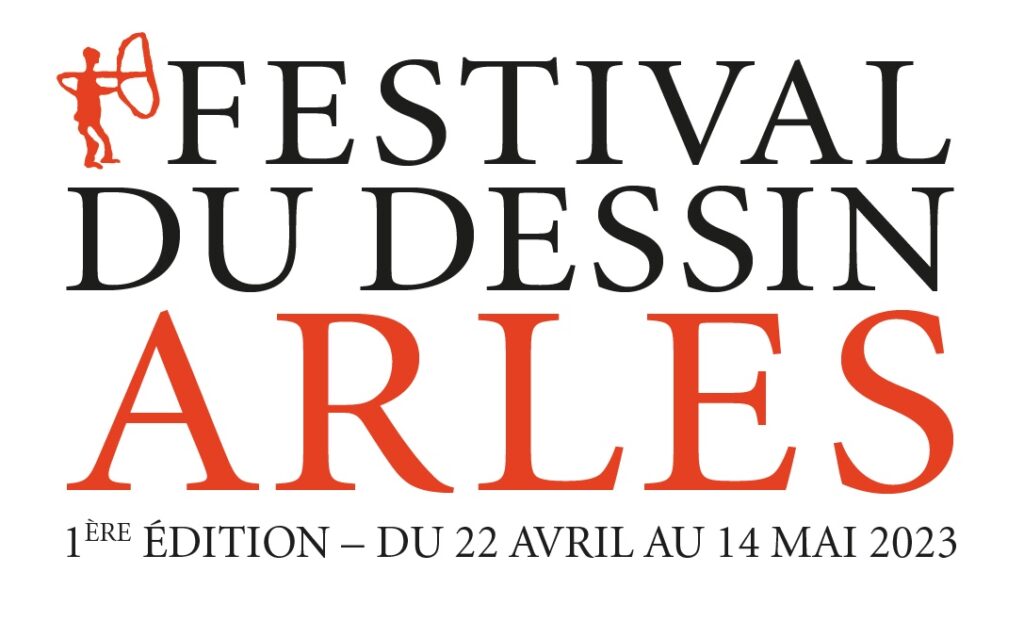 The Fondation Vincent van Gogh Arles dedicates its exhibition spaces to this first edition of the festival by hosting the exhibition "Drawing on the margins" with the work of artists Victor Hugo, Aloïse, Marcel Bascoulard, Pierre Tal Coat and Jean Raine. The exhibition will also feature the painting Trees, painted by Vincent van Gogh in July 1887 during his stay in Paris and lent to the Foundation by the Van Gogh Museum in Amsterdam.
Read more on 5 artits exhibited at the Fondation below.
Presentation of the Festival du Dessin — Arles
The ambition of the project
Drawing is the first art of childhood; it is also the first art known to our prehistoric ancestors. Long discredited in favor of painting, it has come back in force in recent years in the learning of fine arts, in galleries and museums.
Vera Michalski, president of the Libella publishing group, and Frédéric Pajak, draftsman, writer and director of Les Cahiers dessinés, have taken the initiative to give this art form a full dimension by dedicating an annual festival, both popular and demanding, entitled "Le Festival du Dessin".
What better place to host such an event than the city of Arles, famous for the beauty of its historical monuments, Van Gogh and the Rencontres de la Photographie? In 2023, from Saturday, April 22 to Sunday, May 14, Arles will open its most beautiful doors to the drawing festival – museums, churches, cloisters, mansions, foundations and cultural centers. Theaters, bookstores and cinemas will also be involved, as well as educational institutions, to highlight more than 1,000 works and some forty artists, most of them established, others forgotten, others still unknown. Art drawings, humor drawings, press drawings, raw art drawings and parallel drawings, namely those of writers, filmmakers or even great fashion figures, will be confronted.
During these 3 weeks, the festival will also include debates, meetings and signatures with today's artists, film screenings, concerts and many other festive events.
Find out more on: https://festivaldudessin.fr/
Victor Hugo
(1802, Besançon – 1885, Paris)
Victor Hugo's father being a general of the first Empire, the rumor of the Napoleonic wars filled his childhood. He first devoted himself to the theater, whose rules he overturned, then to poetry and the novel. In 1848, he entered politics and was elected as a Republican deputy. Opposing Napoleon III, whom he called "Napoleon the small", he spent nearly twenty years in exile, in Jersey, then in Guernsey.
This giant of the 19th century left an immense and protean work, in which drawing occupies an important place. He produced, in fact, nearly 4,000 drawings, exclusively for private use. Caricatures, satirical drawings, but also views of monuments, landscapes and travel memories: Victor Hugo explored many themes and used different techniques – graphite, ink, wash, charcoal, but also stencils, cut paper and lace prints.
Rarely shown during the artist's lifetime, these drawings are now more and more visible, through exhibitions in France, notably at the Maison de Victor Hugo in Paris, but also abroad.
Aloïse
Aloïse Corbaz was thirteen years old when her mother died. At the end of her schooling and after a year at boarding school, she remained for a while without a stable occupation. The young woman dreamed of becoming a singer and, already at that time, wrote religious propaganda.
In order to put an end to a love affair that she disapproved of, her older sister ordered Aloise to leave for Germany. There, Aloise worked as a governess at the court of William II in Potsdam. She fell in love with the emperor and lived an imaginary love affair, until the declaration of war forced her to leave the country. Back in Switzerland, she manifested her religious and pacifist feelings with such exaltation that she was admitted in 1918 to the asylum of Cery-sur-Lausanne, then to the asylum of La Rosière, in Gimel-sur-Morges, where she resided until the end of her life.
Aloïse began to write and draw shortly after her admission to the hospital. Until 1936, she worked in secret, using graphite and ink. When necessary, she also used petal juice, crushed leaves and toothpaste. Her medium of expression is wrapping paper, sometimes with several pieces sewn together with thread to create large formats, or envelopes, pieces of cardboard and calendar backs. She also makes extensive use of drawing books, which represent a specific set within her work. She develops her fantasy world in them, often favoring the vertical direction of the medium.
Aloise is the author of a personal cosmogony populated by princely characters, political figures, such as Napoleon Bonaparte, and historical heroines with blue eyes, such as Marie-Antoinette or Queen Elizabeth.
Today, she is one of the greatest representatives of Art Brut and her work is recognized worldwide.
known as Aloïse (1886-1964, Lausanne)
Marcel Bascoulard
(1913-1978, Cher)
As a teenager, Marcel Bascoulard witnessed the murder of his father by his mother. He soon became a tramp, wandering the streets of Bourges. Self-taught with a miraculous talent, he was both admired and disapproved, asocial and eccentric. He sometimes dressed as a woman, with dresses that he made himself and in which he was photographed.
For forty years, he drew the streets of Bourges, depicting them as empty and charged with an intense poetry. Some of his motifs are reminiscent of the great masters of engraving, with their extreme sense of detail and depth. He also drew the cathedral of Bourges extensively, and each of his views of it shows exceptional virtuosity and a meticulousness worthy of geographical maps. On 12 January 1978, he was murdered in the vacant lot where he lived.
His work, which has been little known for a long time, is finally beginning to receive the recognition it deserves, notably through a recently released documentary film and several exhibitions.
Pierre Tal Coat
real name Pierre Jacob (1905-1985)
Painter and draughtsman, he became friends with Francis Gruber, Gertrude Stein, Francis Picabia, Alberto Giacometti and Tristan Tzara in the early 1930s. In 1946, his meeting with the philosopher Henri Maldiney and the poet André Du Bouchet marked a decisive turning point in his art, which he devoted from then on to the expression of inner states and sensations. He died in 1985 in Saint Pierre de Bailleul, Normandy.
Jean Raine
real name Jean Geenen (1927, Schaerbeek, Belgium – 1986, Rochetailée-sur-Saône)
Jean Raine moved to Paris in 1945 where he met Pierre Alechinsky who introduced him to the CoBrA group, which he joined as a poet and filmmaker. Attracted by surrealism, Jean Raine met René Magritte in Brussels and André Breton in Paris. He began to paint in 1957 and soon exhibited in prestigious galleries. From 1966 to 1968, he lived in San Francisco, where he discovered acrylic painting and Action Painting, and then settled permanently in Lyon. His gestural painting, complex and disturbing, deeply lyrical, constitutes an astonishing crossroads between expressionism and hallucinatory psychedelia.
Image gallery