Event | Meeting
Fri 23 Mar 2018
19:00 – 00:00
The Fondation is very happy to welcome the photograph and videast David Claerbout and the curator Thierry Davila!
The discussion will focus on the film The Pure Necessity (2016) by David Claerbout currently on show at the Fondation as part of the exhibition "La Vie simple – Simplement la vie / Songs of Alienation".
His film, The Pure Necessity (2016) is on show until the 2 April 2018, as part of the exhibition "La Vie simple – Simplement la vie / Songs of Alienation".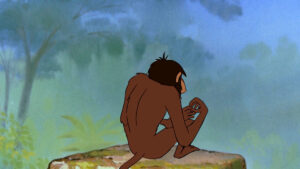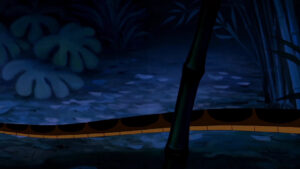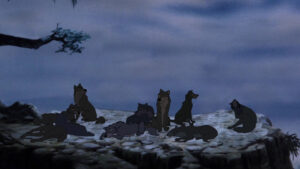 David Claerbout was born in 1969 in Kortrijk, Belgium.
He lives and works in Anvers and Berlin, and studied at the Académie Royale des Beaux-arts in Anvers and the Rijksakademie in Amsterdam. Using photography, video, digital technologies and sound, his practice develops around the concepts of temporality and duration. For Claerbout, the cinema is the place where the spectator, even though surrounded by other people, affirms his individuality in the personal relationship he or she establishes with the work. This relates back to a certain image of society in which the individual preserves his singularity even though he or she is integrated within the group. This idea is highlighted in his film The Pure Necessity (2016), which takes up and fundamentally varies Walt Disney's animated classic, The Jungle Book, released in 1967. Far from the lively, upbeat spirit of the original, the film by Claerbout, which lasts exactly one hour, erases all human narration and shows each animal species pared of all dynamism in a succession of shots without intrigue or tension.
Previous exhibitions (selection)
• Olympia, Schaulager, Basel, 2017
• Olympia, KINDL – Centre for Contemporary Art, Berlin, 2016
• Future, De Pont Museum, Tilburg, 2016
• Die reine Notwendigkeit, Städel Museum, Frankfurt, 2016
• David Claerbout: Architecture of Narrative, SFMOMA, San Francisco, 2011
Thierry Davila is curator at MAMCO where he is also in charge of publishing. Thierry Davila organized the retrospective of the work of David Claerbout, carried out at MAMCO during the summer of 2015. He is the author of the publication Shadow Pieces (David Claerbout) published for the exhibition.